HOW COULD WAYNE HELP YOU?
It all depends on what you are looking/searching for. Wayne assists people
individually in Hypnotherapy, Psychotherapy and Energy Therapy (including Qi Gong training)
in groups at personal transformation evenings/meditation, retreats, workshops/courses, and Qi Gong.
Wayne specialises in the DEEPER ways of helping. If you have been told that your condition/issue is difficult to help or you REALLY would like to get to the CORE of your shadow/negative, then Wayne is there for you.
Wayne is also the director of the College of Soul Focused Psychotherapy which he founded in 2011. This College is dedicated to teaching/training students to become therapists that can offer REAL depth to their clients.
Benefits to Wayne's clients/students are usually immediate. Common occurrences are:
loss of old, limiting patterns or behaviours
replacing destructive addictions with positive, empowering differences
learning to respond (adult) rather than react (child)
being assertive/powerful rather than aggressive/forceful
getting to the underlying subconcious reasons for emotional/thinking problems
not needing the approval of others
a more loving, accepting, calmer approach to life and the challenges it constantly presents
having more energy to appreciate and enjoy the above changes
ABOUT WAYNE LINTON
Wayne Linton began asking the big questions before his teenage years. His life has been a search for a deeper truth about human consciousness — encompassing healing, personal empowerment, growth and awakening. Along the journey he has:
Played at the highest level in Australian Rules Football League for 5 years (Fitzroy which later became Brisbane Lions)
Sought out those that indicate that they have reached the highest level of consciousness. This has led to four overseas trips, spanning 20 years and most continents
Taught for 27 years, the last 11 of those in the field of Psychology
Studied Science at Melbourne University (BSc), Diploma of Hypnotherapy, Diploma of Psychotherapy, Kinesiology Practitioner, Reiki Master, Pranic Healing and Karuna Reiki in India, Chiron, Ki Force and Seership with English Seer Edmond Harold, and trained in Qi Gong for 9 years with a Chinese Master. Wayne is now a Qi Gong Master and regularly trains students. Wayne was also trained with a psychic surgeon/healer in the Philipines.
Operated personal appointments from private rooms at Colac Hospital and now in private consultation rooms in Bellbrae, 15 mins from Geelong
Assisted those seeking awakening/inner development/personal empowerment/physical-emotional-mental-spiritual wellbeing through one-on-one sessions and many workshops/courses such as meditation evenings, "Wellness" Retreats in Victoria and Chang Mai, Thailand, Reiki to and including Master Level, Chakra Balancing 8 month course, Past Life and many more
Learnt so much from four wonderful children….. Ben, Bianca, James and Elija. They all continue to be a source of learning and inspiration
In 2011 founded the College of Soul Focused Psychotherapy, and is currently its director and head facilitator
Along with partner Sally, founded the Sally Louise Yoga Studio in Torquay.
Wayne has been asked to be the Psychotherapist teaching at the Women of Inspiration week long retreat  in Maui, Hawaii starting Feb 20th, 2017
Wayne is a full member of The International Institute for Complementary Therapists. Providing Professional Affiliation for the Natural Health Industry. Welcoming 680 + Natural Therapy Modalities. Visit: International Institute for Complementary Therapists
UPCOMING WORKSHOPS
Women of Inspiration Maui, Hawaii Feb 20 – 27 2017
This is an exclusive, invitation only event contact Wayne if you are interested) for top female CEOs, leaders and influencers led by world class practitioners, and is the first experience ever designed to blend business, leadership, yoga and personal transformation

This is a retreat style event that involves six days of deep personal transformation at the beautiful Lumeria in Maui. You will learn how to be a more inspiring leader, magnify your impact and apply global best practice gained from top global CEOs.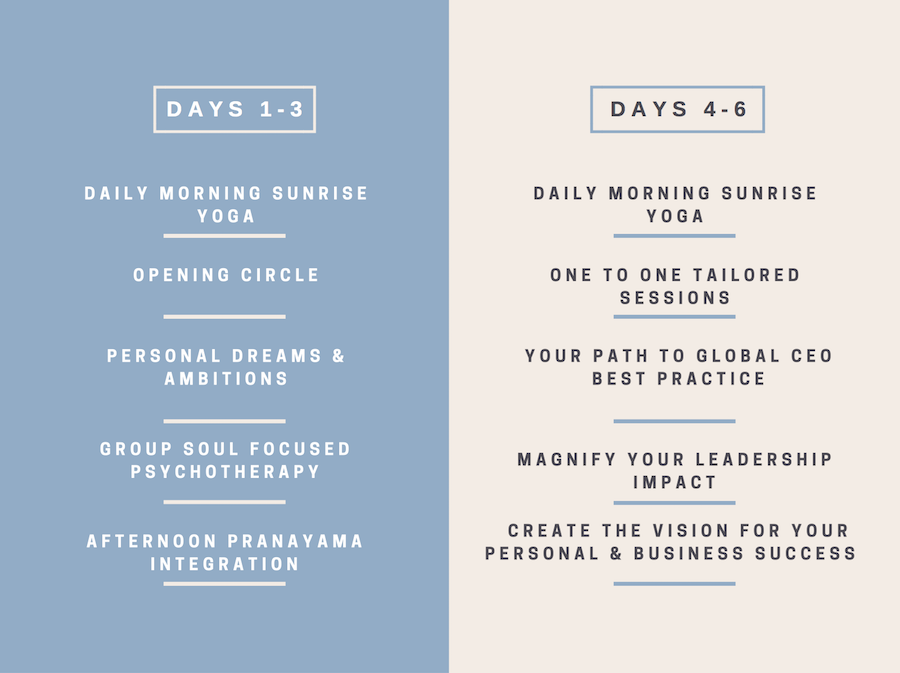 You will have the opportunity to connect to a peer group of highly influencial entrepreneurs and women from Google, CCTV, Intel and other top European and Chinese companies. Together you will go deep and you will unite to bring true femminine leadership to the global corporate and political world.
The event will be hosted by event organizer Ana Marinovic along with three other world class practitioners who come together for the first time to deliver a truly unique and transformational experience.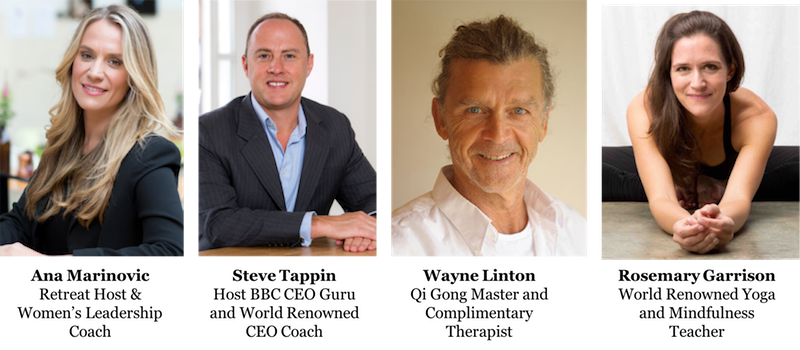 Be part of a first time ever experience for women unlike anything ever done before. To access these practitioners would be in individual excess of $50,000. This event provides access to all four world class practitioners and them working together to provide an integrated and transformational experience for you and for the collective women's agenda.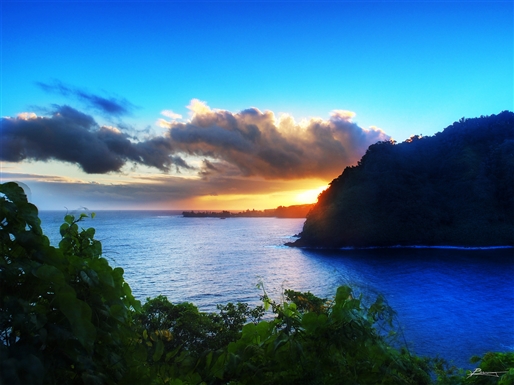 The uniqueness of your therapy has enabled me to unravel parts of myself that have often confused me, saddened me, tormented me and simply ceased to benefit me in any way. With commitment to this inner work with you I have been able to grow in confidence into a more wholesome version of myself and opened to an experience of happiness and love beyond any previous hopes or imaginings.